Boardgames Rental
Want to discover new game mechanisms?
A special occasion around the corner, a week-end at the cottage or a party to entertain?
A wide selection of games available for rental at Republik Jeux will allow you to have the right games handy for the right occasion.
Come choose your boardgames at the boutique, for a 7-days rental.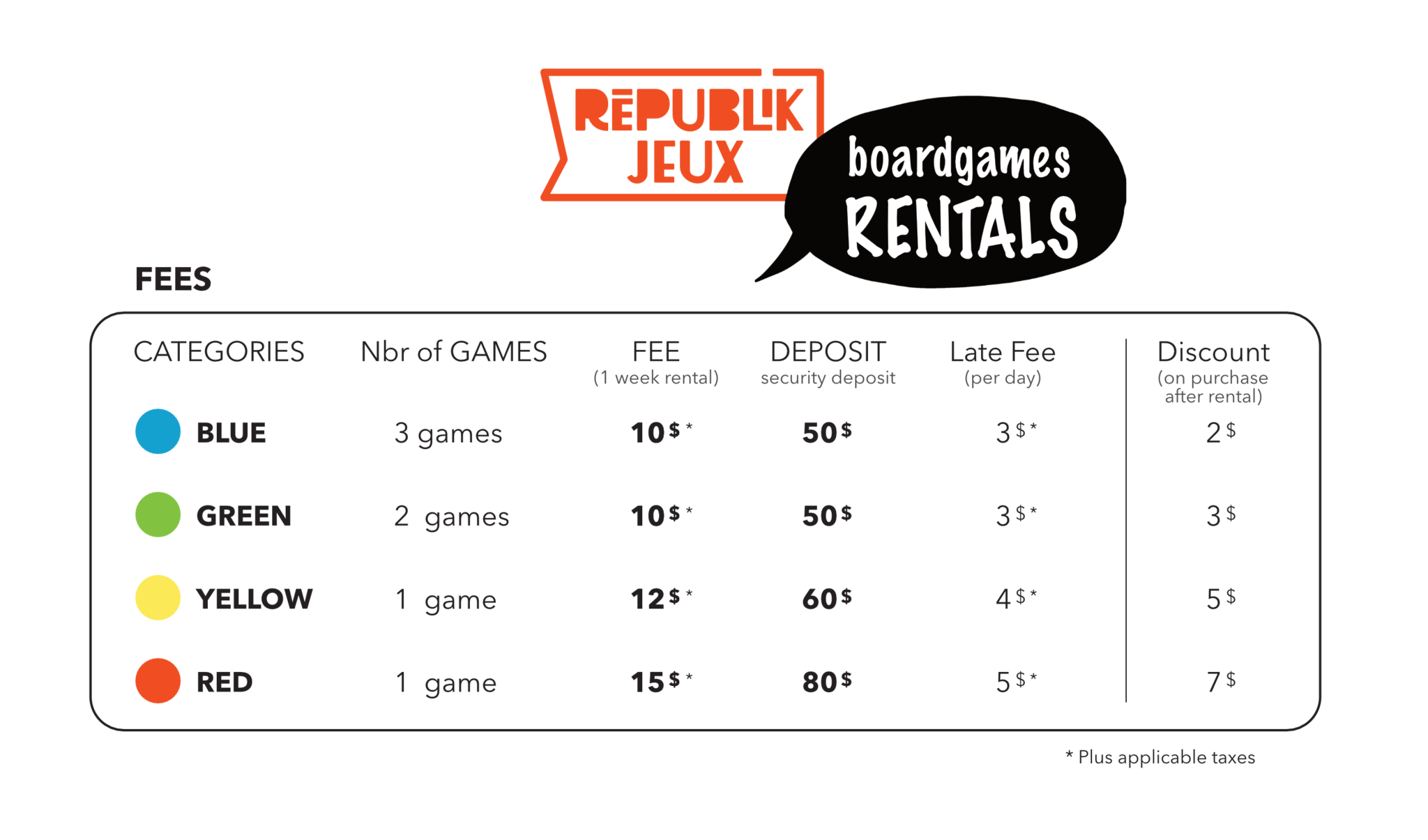 CONDITIONS :
Mandatory security deposit.
Subject to games availability at the boutique.
No reservations or setting aside.